Cleantech Alps
AquaNetto and Cleantech Alps have visited exhibitions together on previous occasions and form a strong representative team of Swiss know-how.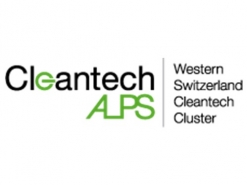 The know-how and expertise within the CleantechAlps network make it the gateway to clean technology in western Switzerland.
CleantechAlps aim is to promote western Switzerland as a European centre of excellence for clean technologies in order to encourage the development of its companies and research organisations.
Discover more about CleahtechAlps
Contact
AquaNetto Group GmbH
Techno-pole 4
CH-3960 Sierre
Switzerland
Phone +41 (0)27 787 20 20
Contact form
AquaNetto Group GmbH Techno-Pole 4, 3960 Sierre Switzerland Phone +41 (0)27 787 20 20 Fax +41 (0)27 787 20 21