Irrigation, Agripoli, Italy
AquaNetto solutions provide cleaned water for healthy plants and crops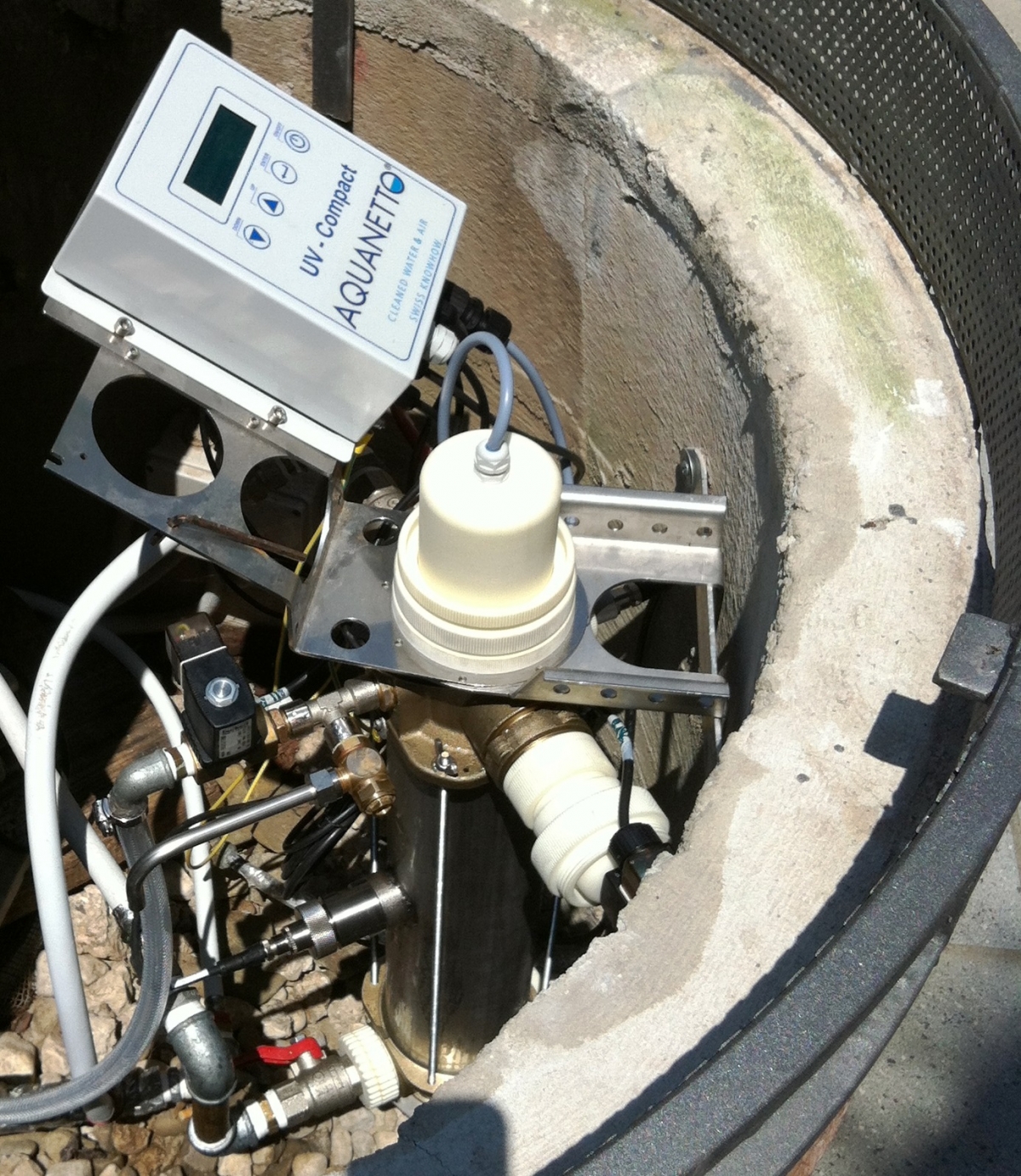 AquaNetto's UV-C irradiation based disinfection units and systems are increasingly being sought for a variety of applications. The benefits of using cleaned water for irrigation and gardening purposes are well-recognised and lead to the growth of healthier plants and crops. In particular, where the water is free from contaminants such as heavy metals or chemicals toxic for humans, a simple UV-C disinfection suffices to eliminate all bacteria and viruses. In other cases, UV-C disinfection may be combined with complementary treatment methods, a solution which is AquaNetto's domain of expertise. The use of complementary treatment methods also enables AquaNetto units and systems to respond to more than one application at a time!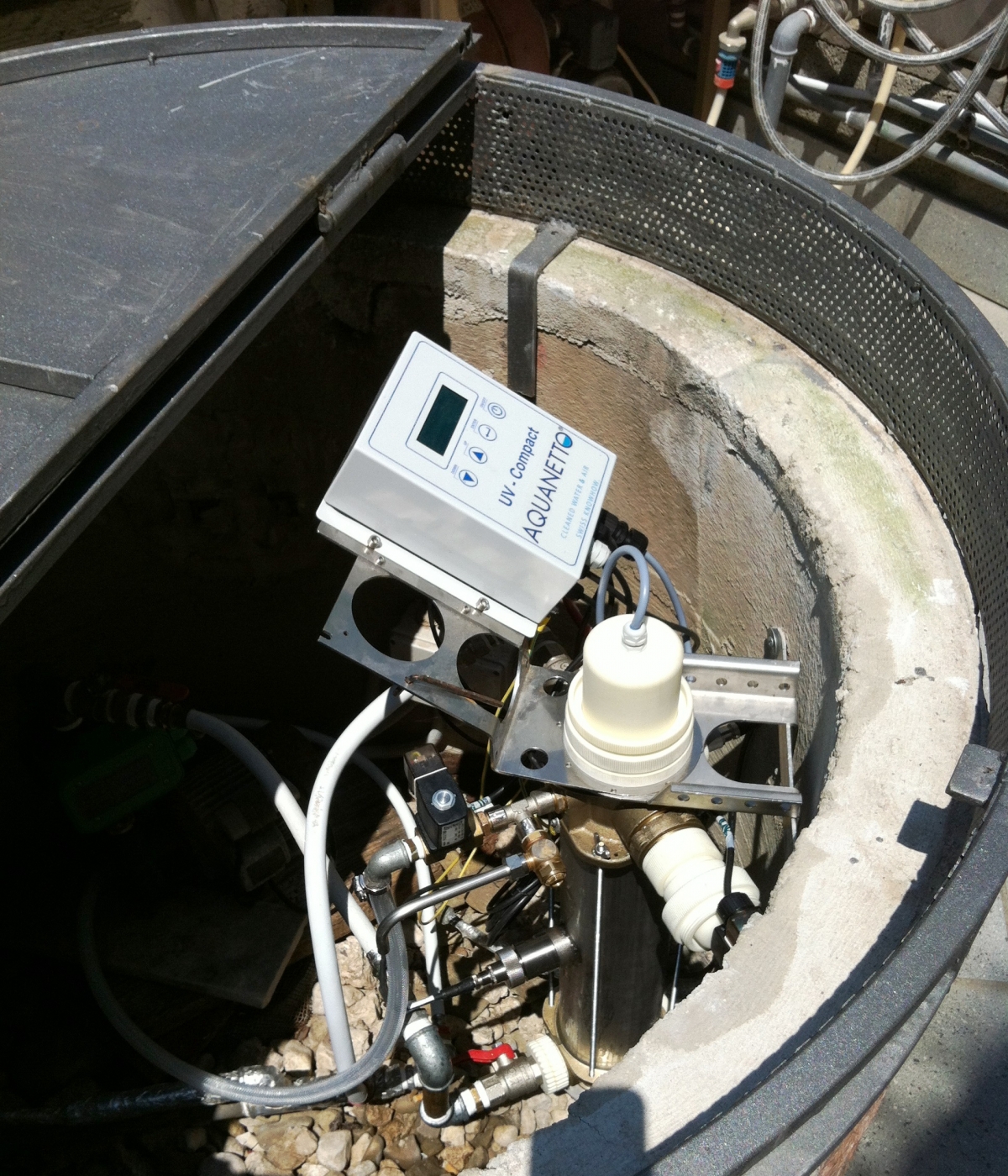 The AquaNetto UV-C disinfection unit as installed on-site. The unit integrates state-of-the-art UV-C transmission sensors and safety shut-off valves
Installed in Agripoli, Italy, the AquaNetto UV-C disinfection unit has been providing treated water for the irrigation and gardening needs of a private client. Despite the very high levels of hardness of the water and the long maintenance intervals, the AquaNetto solution has been working as expected, providing microbe free and cleaned water. Moreover, due to the quality of the water to be treated, the AquaNetto solution installed in Agripoli, Italy, is designed to optimise treatment for potable water as well as irrigation and gardening applications. In this regard, AquaNetto has integrated the Aqua4D unit, as made by the water treatment company Planet Horizon, in the design of the system. The integration of Aqua4D eliminates bio-film by detaching it from existing internal surfaces and preventing the further accumulation of bio-film, scale, or mineral deposits.

AquaNetto's UV-C disinfection unit integrated with Planet Horizon's Aqua4D treatment unit

The solutions are customised by AquaNetto and may incorporate complementary treatment methods offered by AquaNetto or in conjunction with third-parties. Ideal for installation in new real-estate projects, as well as for retrofitting in existing installations and facilities, the use of a single system for potable water needs as well as the needs of the local environment is both a cost-effective and efficient water treatment solution.

Contact
AquaNetto Group GmbH
Techno-pole 4
CH-3960 Sierre
Switzerland
Phone +41 (0)27 787 20 20
Contact form
AquaNetto Group GmbH Techno-Pole 4, 3960 Sierre Switzerland Phone +41 (0)27 787 20 20 Fax +41 (0)27 787 20 21