Poultry farm, Läufelfingen, Basel, Switzerland
AquaNetto's bespoke UV-C disinfection for livestock needs – cleaned water for healthy chickens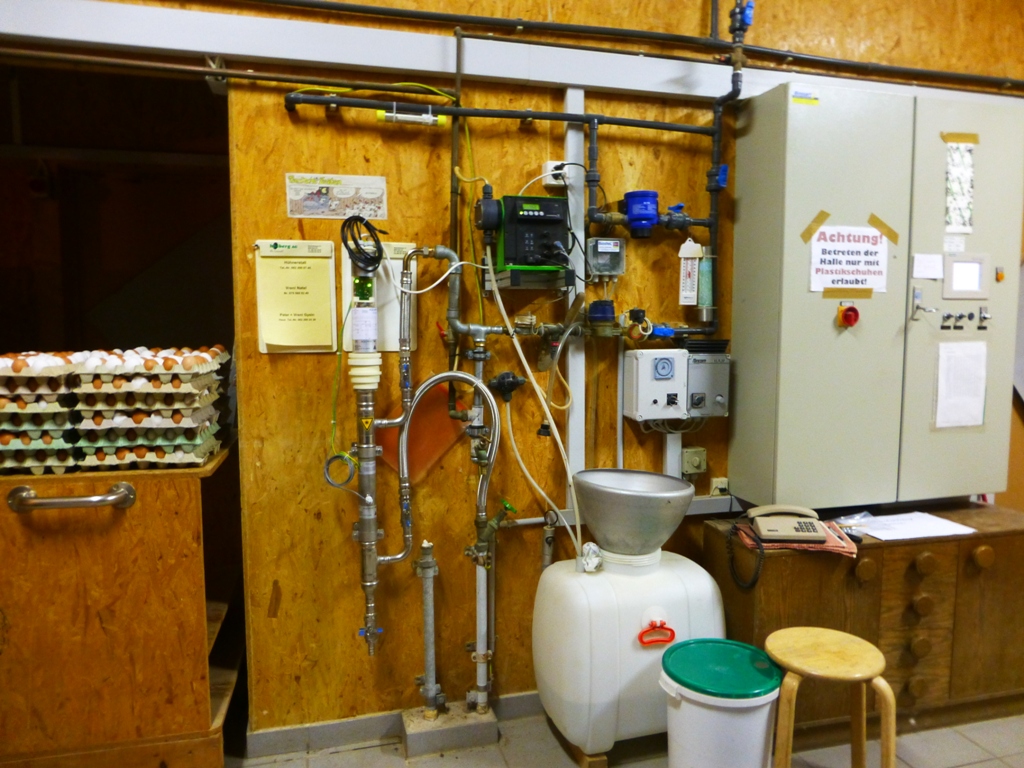 Installed at a free-range and organic poultry farm, AquaNetto's UV-C disinfection unit is providing cleaned and microbe-free water for the health and growth of chickens. The provision of disinfected water significantly reduces the need for increased protection for chickens through medicines and antibiotics. Moreover, as chickens are usually in close contact with each other it is imperative to avoid the incidence of any disease as these may spread rapidly among the flock. Providing microbe-free and disinfected water is one sure way to protect against infection, and leads as well to the growth of healthier poultry.
AquaNetto's UV-C disinfection unit with the integrated electronic control unit
The AquaNetto UV-C disinfection unit is of relatively compact design and has an integrated electronic control unit. As with all of our solutions, the unit also features state-of-the-art UV-C transmission sensors and safety shut-off valves, thereby providing the client with the highest levels of security and reliability. The easy-to-use control unit enables the operator to manage and maintain their unit with utmost ease and independence. Moreover, as a client's needs may grow over time, the unit is readily upgradable to treat higher volumes.
Contact
AquaNetto Group GmbH
Techno-pole 4
CH-3960 Sierre
Switzerland
Phone +41 (0)27 787 20 20
Contact form
AquaNetto Group GmbH Techno-Pole 4, 3960 Sierre Switzerland Phone +41 (0)27 787 20 20 Fax +41 (0)27 787 20 21