Poultry farm, Nigeria
AquaNetto's UV-C disinfection and filtration treatment system – integrated with Planet Horizon's Aqua4D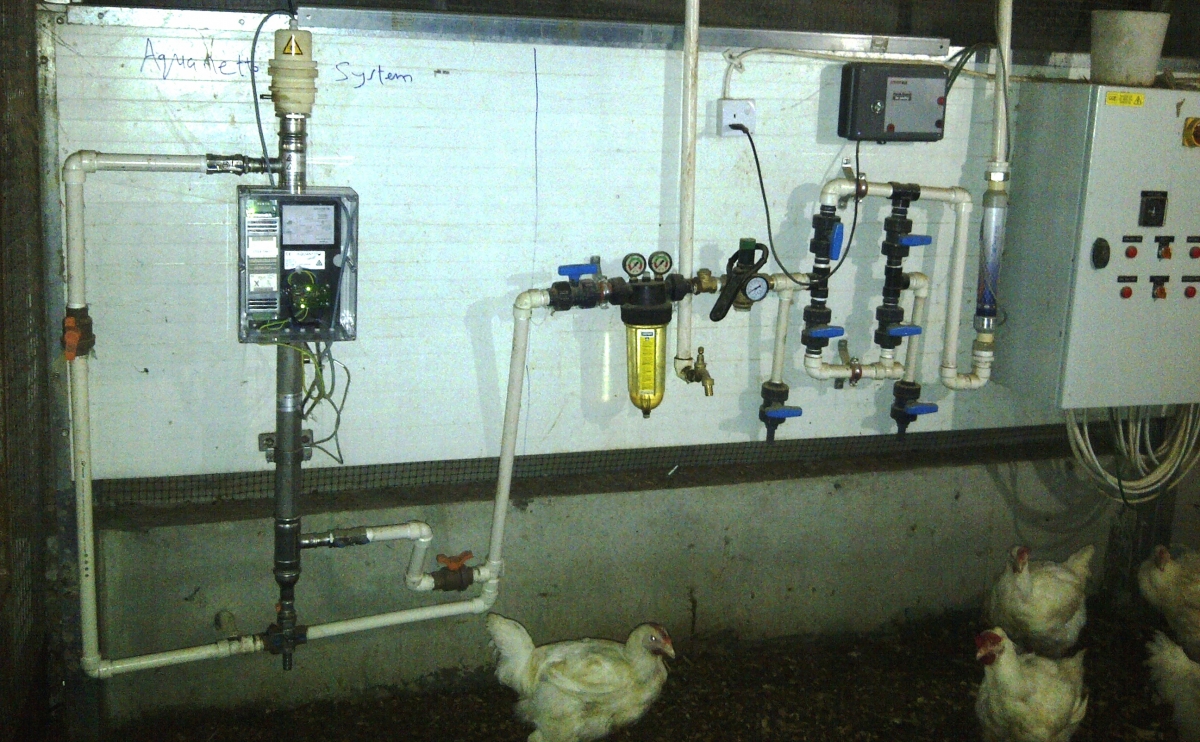 AquaNetto's UV-C disinfection unit is integrated with a filter and Planet Horizon's Aqua 4D system at a poultry farm in Nigeria. Given the high levels of contamination in the water supply, AquaNetto's UV-C based solution provides a significant level of assistance to poultry farmers. Water-borne diseases may spread rapidly amongst the flock in close quarters and increasing medication is required to maintain the good health of the poultry. Therefore, using cleaned and treated microbe-free water is an effective, efficient, economical, and environmentally-friendly way of caring for livestock and poultry, humans, and the environment.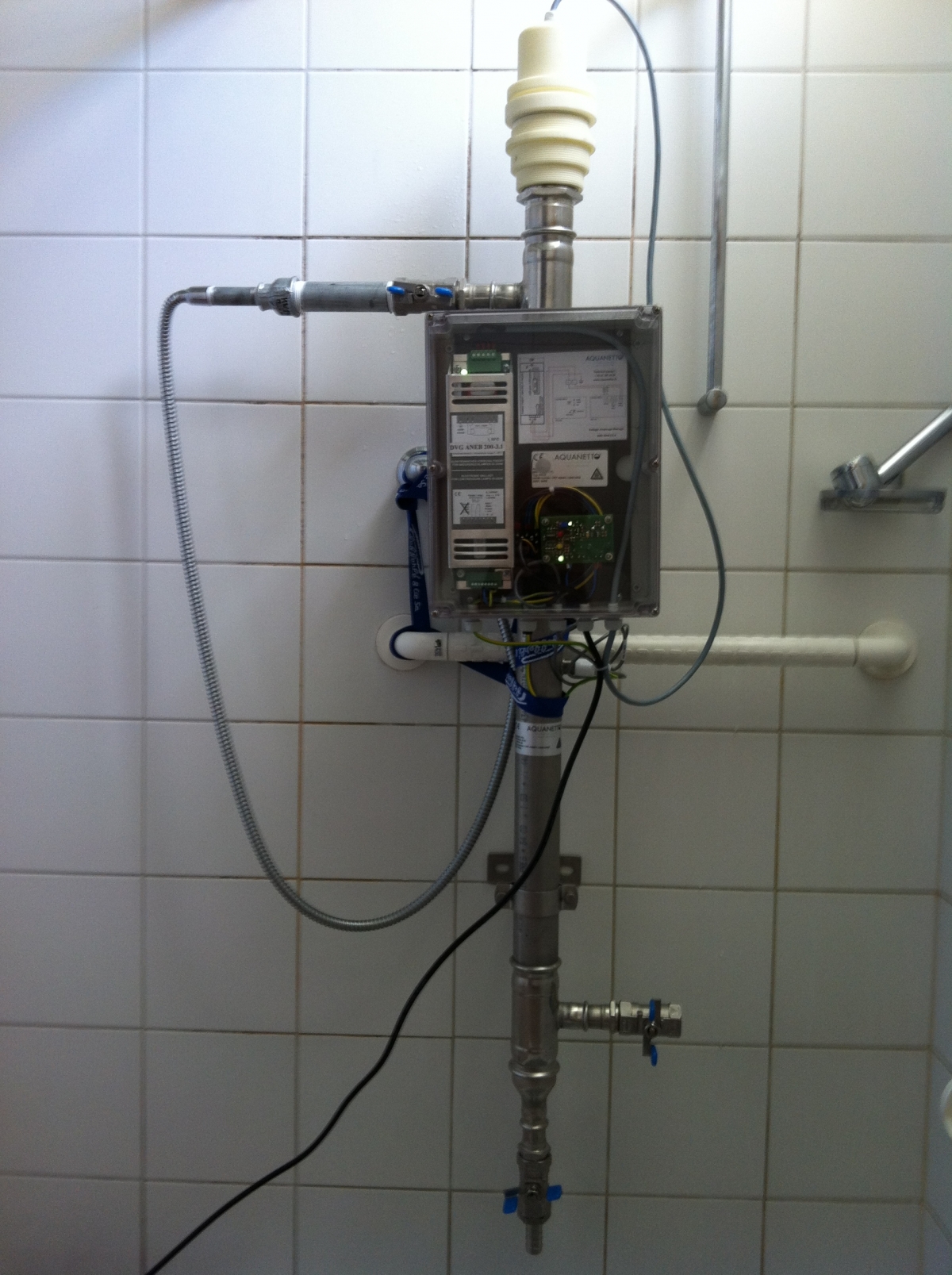 The AquaNetto UV-C disinfection unit as assembled for testing
The AquaNetto UV-C disinfection unit on-site
The UV-C disinfection unit is vertically mounted with the electronic control panel integrated on the front for easy operation. The easy-to-assemble nature of the unit makes maintenance extremely easy and significantly prolongs the life of the system. The system also integrates particle filters which remove any particulate matter before disinfection by ultraviolet irradiation. Planet Horizon's Aqua4D unit is integrated so as to eliminate any residual bio-film and prevent the deposit of new biofilm in the pipelines.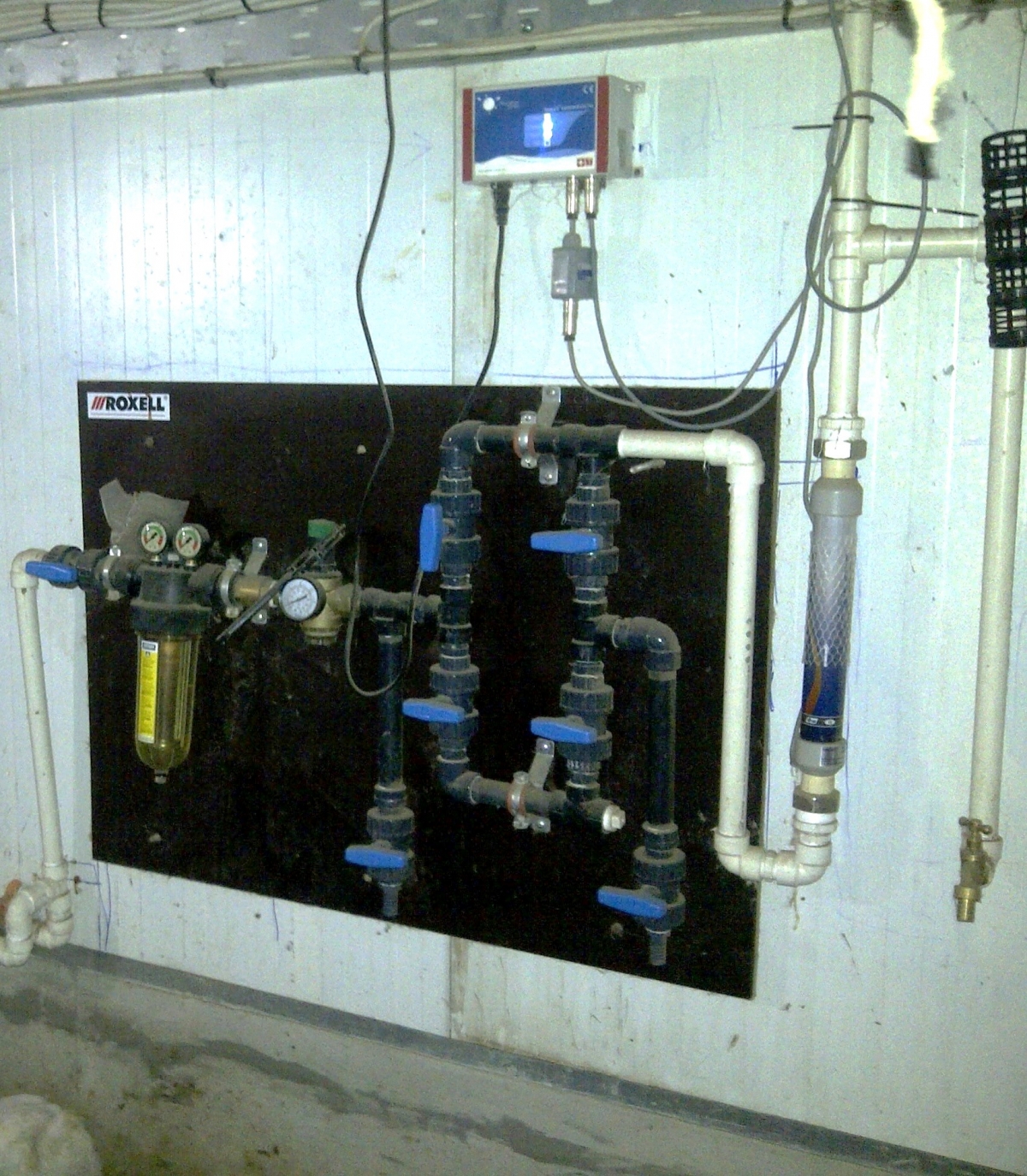 The filter and Planet Horizon's Aqua4d unit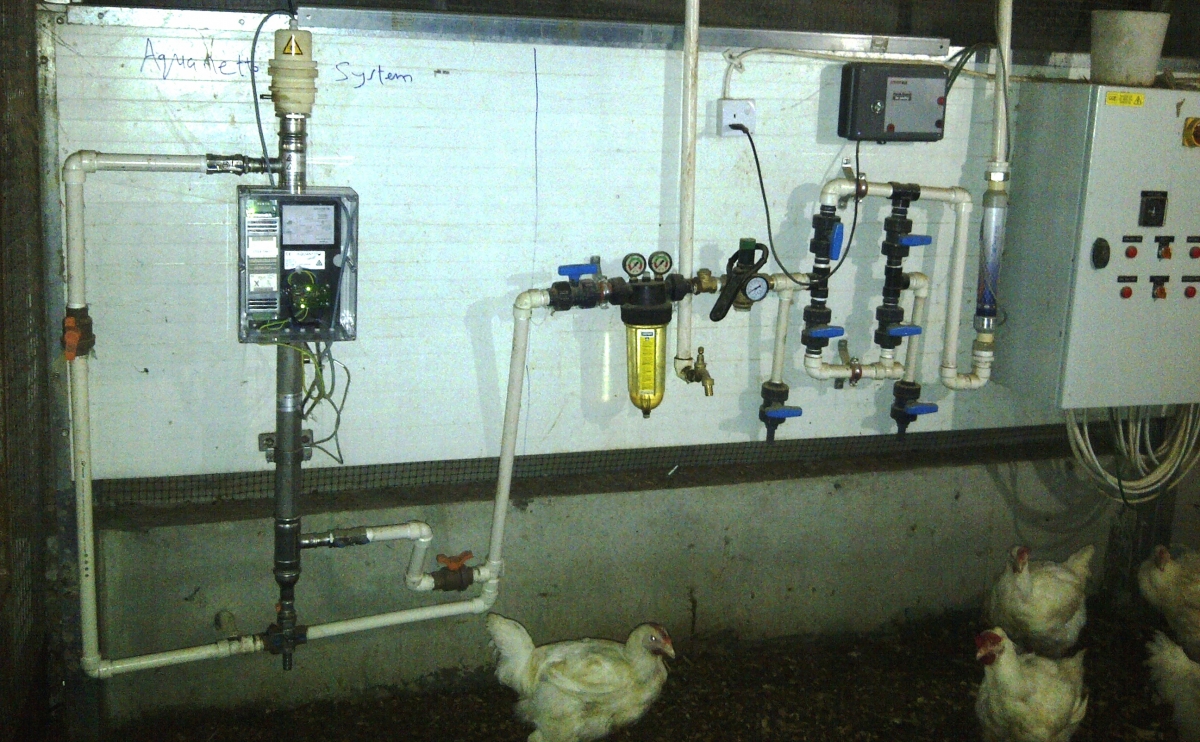 The entire system as assembled on-site
Contact
AquaNetto Group GmbH
Techno-pole 4
CH-3960 Sierre
Switzerland
Phone +41 (0)27 787 20 20
Contact form
AquaNetto Group GmbH Techno-Pole 4, 3960 Sierre Switzerland Phone +41 (0)27 787 20 20 Fax +41 (0)27 787 20 21