Social projects in rural areas
As about half the world's populations lives in rural locations, they need to be served by "small community water supplies", but these are often very precarious, and thus, vulnerable to contamination or breakdown. Moreover, water can be re-contaminated even in household by unsafe storage or unsafe piped water supplies.

More than 2 million of people die every year by diarrhea caused by drinking unsafe water, or living without adequate sanitation and hygiene, with a vast majority of children under the age of five. According to the WHO/UNICEF Joint Monitoring Programme on Water Supply and Sanitation, increasing access to safe drinking water, improving sanitation and hygiene, and improving water management could prevent 1.4 million child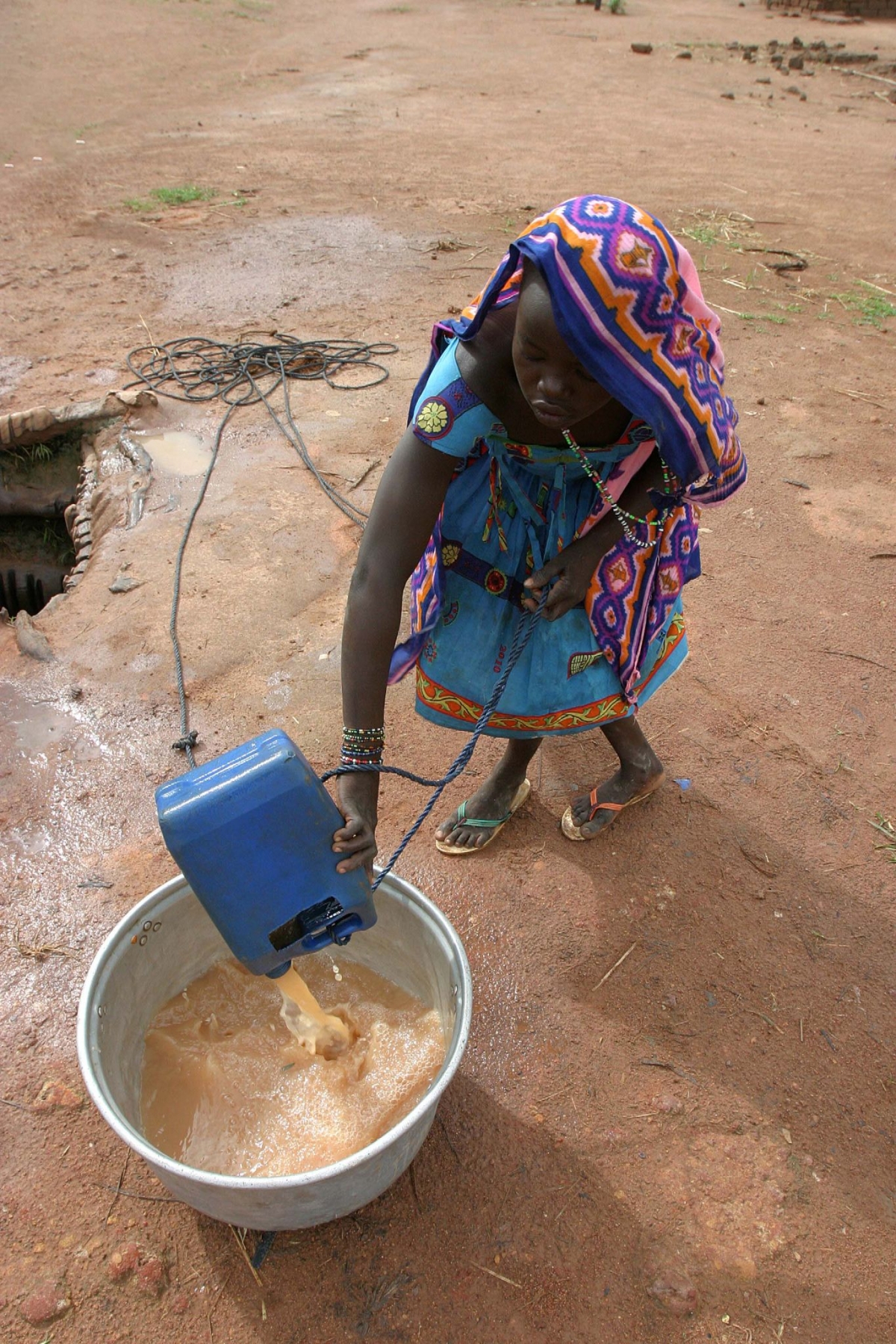 deaths from diarrhea, 500'000 deaths from malaria, and 860'000 child deaths from malnutrition.
Nowadays, fresh water scarcity is affecting 1/3 of the people all over the world, and the situation is even getting worse, due to population growth, urbanization and increases in the amount of water used in the household and industrial uses of water. Water scarcity appears not only when the water is physically scarce (which is a problem for 1.2 billion people), but also when people are not able to get and/or store potable and safe water. In fact, water scarcity forces people to store water in their house. Unfortunately, the lack of adapted structures to protect water from microbial and parasitic contamination triggers diseases such as malaria, dengue fever among others.
AquaNetto Solutions
AquaNetto supports and promotes environmentally and socially sustainable projects and hence we invite Non Governmental Organisations and other concerned stake-holders, who are motivated to ensure open-access to potable water for all, to propose, develop, and realise social projects together with AquaNetto.
AquaNetto's range of Water Kiosks are designed for all individuals and groups interested in providing disinfected potable water-on-site, cleaned water storage, centralised and decentralised water distribution. The water kiosks are ideal for treating water contaminated with microorganisms and sediments from surface water such as moutain lakes and streams or relatively unpollued water delivered by lorry or the community network.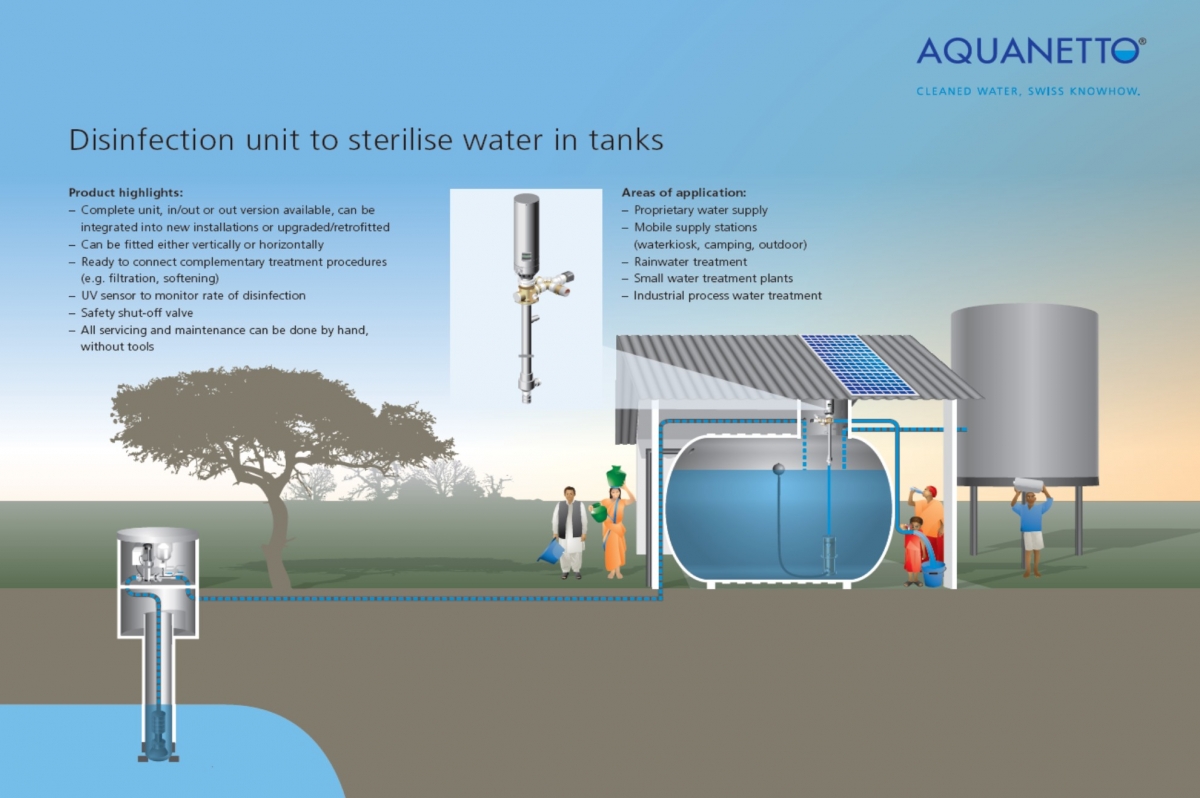 AquaNetto water kiosks are available in two sizes and various versions depending on the quantity and quality of water to be treated respectively...
Contact
AquaNetto Group GmbH
Techno-pole 4
CH-3960 Sierre
Switzerland
Phone +41 (0)27 787 20 20
Contact form
AquaNetto Group GmbH Techno-Pole 4, 3960 Sierre Switzerland Phone +41 (0)27 787 20 20 Fax +41 (0)27 787 20 21